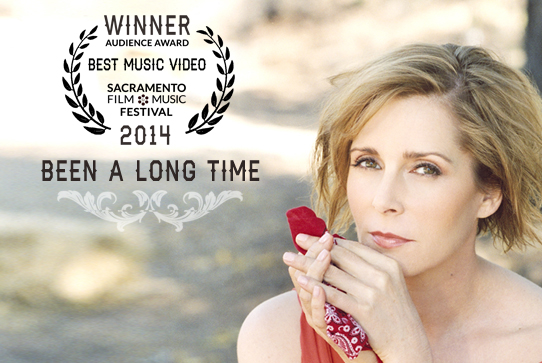 Hi there,
I hope your weekend was wonderful and your September is off to a great start!
I just returned from Sacramento where "Been a Long Time" won the Audience Award at the Sacramento Film and Music Festival! It was a wonderful validation and acknowledgement of what I already knew inside and was ready to share with the world—the strength of family, the memory of my grandfather shining on the big screen, the love we shared.
Even though it IS my song, so much of it is what I try to live everyday. I realize how important it is to allow my creativity to come out through my music, uncensored. When I create, there is a flow to life. This is what I wish for you today. For you to have flow and creativity in whatever you do during your day.
Be present to what is. Whether it is your work, your family, or even being with your pets.
Sending you big hugs!
Love,
Christine
Watch "Been a Long Time" now!
Don't forget to share, favorite and dance around!