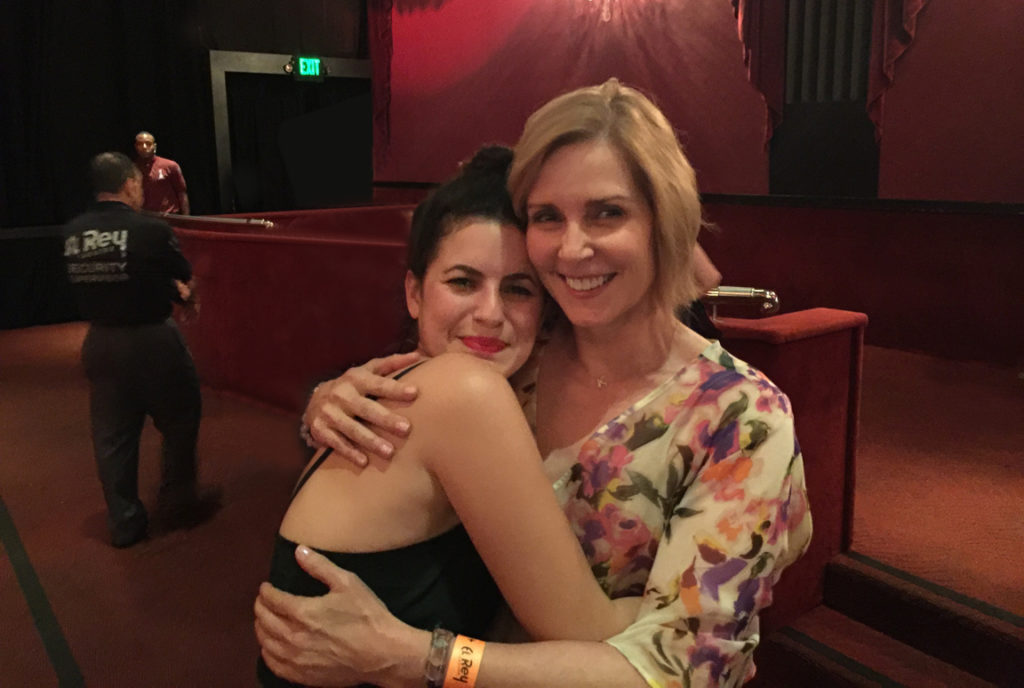 I recently saw my student Sarah perform at the El Rey Theater in Los Angeles; she headlined with her band "Superhumanoids". I am happy and thrilled I got to see her shine. Her band had the number one song on KCRW and I am so proud of her!
I taught Sarah from the age of 13 through college. We've always known that Sarah had a "special something". Like any teenager, there can be resistance and fear in pursuing something, but Sarah found an outlet in her music.  She wrote about loss in a song about her dog Charlie, she wrote about missing him. Her next song was about mean girls in high school and peer pressure (something we all experience).
Here is what Sarah's Mom Debbie had to say,
Christine not only taught Sarah music composition, ways to perfect her voice skills, writing and lyrics, she taught her confidence. At 15, Sarah recorded her songs professionally in a studio. This led her to a life long love affair with music.

Sarah left for college and a year abroad in Paris. She then decided to return home to continue her study of music. Christine played a crucial role in a pivotal point in Sarah's life, working daily with Sarah to get her ready for her audition for Thornton School of Music. Christine was at her side the day Sarah performed in front of some of the most talented musical instructors at the school.

Fast forward to today.  Sarah's band signed a record label contract!

We have Christine's guidance and teaching to thank for this. My husband and I will always be grateful to Christine."
Teaching is fulfilling in so many ways, but especially when I get to see a student bloom into her fullest potential. Now the world gets to enjoy Sarah's music and every time I hear her song on KCRW, I feel like a little part of me is with her too. I am truly grateful.
Everyday, I wake up and thank God for this opportunity to show up and serve and for the two mentors who inspired me to teach, my Mom and Mrs. Perla Warren, my beloved college music teacher.  I want to be that person to inspire you and help you discover your wonderful gifts, just like they did for me. It is never to late to follow your passion and become your best self! Just look at Sarah!